Want to send sweets to Canada but confused between the myriad of online stores ?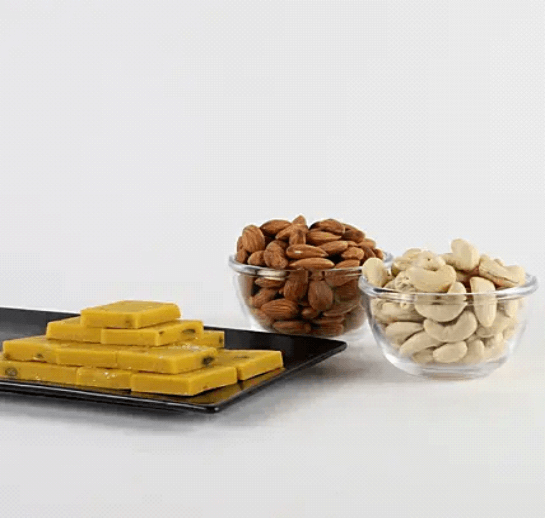 Being away from your loved one and celebrating festivals without them can be difficult. Sending gifts, especially sweets is a beautiful gesture that can help brighten up the festival for them. Gifts are a sign of love and remembrance. Send sweets to Canada from india without any more delay. Finding the perfect gift and the store to help send your gift can be difficult, especially with the abundance in the number of online stores. Below are some tips to help you choose the best one.
1.Product listings are at a fair price: Do your market research. Understand what the various online stores are charging for sending sweets, other gifting items. At NRIGifting you'll find amazing varieties of sweet boxes, gift baskets to send to your loved one living away. Send sweets to Canada at the most reasonable prices with our team of dedicated and hardworking individuals. Our team has worked tirelessly to bring a flawless line of products together at an amazing price. We guarantee our prices won't disappoint. With us you'll find the perfect price for gifts you've long sought. At our store you'll find a variety of products loved by people of all ages and religions.
2. High quality products: Never compromise on the quality of raw materials, read their product descriptions thoroughly to understand the manufacturing location and conditions of their products. Promote stores that strictly source from factories that follow proper guidelines, are animal cruelty free and do not hire child labour. At NRIGifting it is our aim to produce high quality products sourced from factories that use organic and morally ethical rules and procedures. This will make sure your products do not harm the environment in any way. We promote products that send a message of positivity and sustainability. We  are one of the leading stores online for sending gifts abroad. So wait no more and  send sweets to Canada with us.
3.Check for positive reviews and testimonials: While looking for the perfect store for your gifting it's extremely important to check the authenticity of the store. The best way of doing so is checking for customer reviews. Reviews often reveal the true nature of the store and can be used as a means to run a background check of the online store. Look for answers that help you know the customer helps assist efficiency and order efficiency.
Our products are highly sought after and our customer reviews are a testimony to our claims. We're one of the most loved online stores with a record of error free deliveries. Send sweets to Canada from USA for your beloved and remembered loved ones.
At NRIGifting you'll find a variety of sweets to choose from. Kaju katlee, batisa, mawa barfis are only a few of our most loved products. These sweets can be paired up with stunning thalis, delicious chocolates and other delicacies to form the perfect gift hampers for festivals all around the year. From rakhi to new years, these gifts are perfect for all occasions.