WHY IS GIFTS GIVING SO IMPORTANT IN A RELATIONSHIP?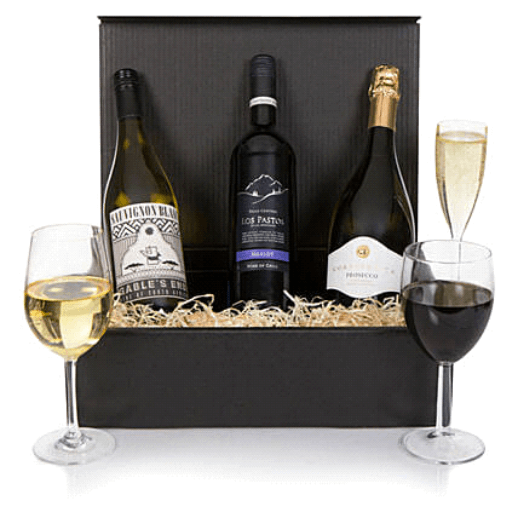 Giving meaningful gifts in a relationship is important as it shows the other person how much you love and value them. The beautiful tradition of gift-giving is never going to be outdated. Gifts are a way to show how much you love and appreciate that person. A gift doesn't mean that your partner is materialistic and they need some kind of gift to be happy in the relationship.
Gifts are a gesture. Even very small and inexpensive gifts can speak the language of love. It has the magical powers to convey sentiments that you cannot. It also shows the person that you are thinking about them and You pay extra attention to their needs and wants. Send gifts online with NRIGifting from the comfort of your home and that too without any kind of paperwork.
Love is a core part of a relationship and sometimes it is quite difficult to show the amount of love you have for them. A person's love language involves a thoughtful gift. Handwritten notes with flowers are more appreciated than some expensive perfumes. You can express your deep love through small gifts and gestures. A simple romantic dinner with flowers and chocolates is much better than lavish and expensive branded clothes as a gift. It is the thought and effort that counts rather than the price of the gift. There are multiple online gift shops out there nowadays. Here are some of the many reasons why gift-giving is important in a relationship.
1. IT IS THE THOUGHT THAT COUNTS
Showing that you think about your partner is very important. Gift them something that has some kind of effort in it. It should reveal that your partner is thinking about you. For example, if your partner loves to write something, giving them a beautiful journal with some cute stationery item shows that you observe them closely. You never have to spend a lot of money on gifts to lift your lover's mood.
2. MEMORIES
Good memories are one of the most important things in a relationship. A good and thoughtful gift can be a memory for many years. You may have heard numerous stories about your grandfather giving your grandmother a locket or some saree as a gift after their marriage or even after their first baby. These are all very small but thoughtful gifts to highlight a special moment of life. If the gift is extremely thoughtful, it'll remain very special to the recipient even after decades. Send gifts online with NRIGifting without any worry. We have the best collection of reasonable gifts without compromising on quality.
3. APPRECIATION
It is always good to appreciate your loved ones. They need to know that you appreciate their love and value them. Gifts are the best way to show appreciation in a relationship. Sometimes you are not sure what to say or sometimes you cannot articulate the right words. In these tough situations, flowers and gifts can express your true and deep love. Surprising your better half with some really useful gift is the best way to share your inner feeling that you weren't able to express. NRIGifting is the best online gift store with safe delivery services.
4. CELEBRATE LITTLE MOMENTS
Celebrating little and special moments in your life keeps the spark of a relationship alive. Special moments become even more special when they include a gift. Always remember a gift should be something useful as well as meaningful. Something they can use practically. You can celebrate your partner's achievement with a gift. A gift can make the occasion and achievement even more special while proving to your partner that you are so proud of them. In simple words, you can say that gifts can be used to highlight those small yet special moments of your relationship. Buy online gifts from NRIGifting and enjoy free shipping.
5. APOLOGISING
Saying sorry is never easy. A true apology requires action and reassurance that you won't repeat the mistake again. Listen to your beloved partner and make the changes. With that positive change add a small gift to lighten the whole mood. In this situation, do not go overboard, but consider something that you are trying to mend whatever's gone wrong. A handwritten gift with some good flowers is the best choice here.
Looking for the best gifting options for your loved ones? Don't worry, we have got your back. NRIgifting is one of the best online gifting stores. Visit the NRIGifting page to find many ruminating gifts for your close friends and family members.
Happy shopping!