Express Why Valentine's Day Celebrated? with your loved one's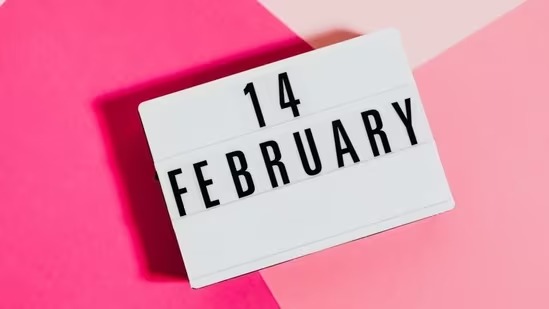 Valentines Day Celebration 2023
Do you know Why Valentine's Day Celebrated? Everyone talks about valentine's day but Why Valentine's Day Celebrated people aren't aware about it. So before we begin, let me tell you that it is celebrated on 14th February every year. You won't find any cities left behind in celebrating this day as valentine's day celebrated around the world.
Each and every corner you might find red roses, cupids, heart-shaped balloons, and most importantly beloved couples celebrating it. This day has become a symbol of love enjoyed with great enthusiasm. People have a valentine's day celebration at home. This month has become a love season for couples to dine and wine and with this we shall begin with Why Valentine's Day Celebrated?
This article will fetch you all the information regarding Why Valentine's Day celebrated and related queries revolving around it. Are you ready to explore?
Why is February 14 celebrated as Valentine's day?
You must be thinking, why is valentine's day celebrated in the middle of February? As we all know that holidays on occasions or festivals make the rest of the days more fun and exciting. Similarly, early Christians thought that establishing a festival with an already existing festival during the holiday tenure will double the rate of excitement and fun. So as Lupercalia was celebrated on 15th February, they laid down the foundation of valentines day on February 14th creating abundance of joy.
Why Valentine's Day Celebrated?
You must be eager to know what the real story of Valentine's day is. What does Valentine's day mean? Who created Valentine's day and why? And most importantly why Valentine's Day celebrated? So, have you heard about Saint Valentine because of which this day has become so significant?
According to the catholic church, there were three different valentines at a time wherein looking back to one myth it is stated that saint valentine might have been killed while helping Christians to escape roman prisons who at that time were tortured and prosecuted to such an extent that he let them escape.
One incident is when St.Valentine was detained and during his detention, he got attached to the jailer's daughter who would pay visits to her while he was imprisoned. During his last breath, he wrote a letter that he signed and quoted "From Your Valentine". It is suspected that he was buried under a pink almond tree after he was beheaded on 14th February marking this day as a symbol of lasting love. As the tree blossomed, it gave the impression of true love projecting the saint as romantic, brave, and kind-hearted.
Another myth that associates St. Valentine with holidays dedicated to love is, it is considered that for soldiers who were forbidden to marry, he used to perform weddings as he was a Roman priest. During that time, a Roman emperor's edict was that young men could not marry as married soldiers are incapable of becoming good at combat. He was recognized due to his ring with a cupid on it, signifying a symbol of love which differentiated him from the rest of the soldiers and subsequently he came up with the idea of paper hearts to recall Christians for their love of god.
This act of his, made him recognized as the patron saint of love. It is clearly seen in valentines prayers which state to connect lovers together bringing them from two bodies to one soul making couples remember their god. That's how the saint valentine's story forms the base for establishing a holiday with a tint of love.
Now that you know Why Valentines's Day Celebrated let us know how is valentine's day celebrated in the United States?
How is Valentine's day celebrated in the United States?
Now that you know why Valentine's day is celebrated, let us comprehend how Valentine's day is celebrated in the United States. In the US, in the early 1800s there began mass production of valentines day cards, and eventually, a company named hallmark holiday was founded around 1900s. With its affordable valentines day cards in the US, people began sending cards and gifts via mail as it became so easy and efficient with less time-consuming marking the Valentine's Day as a "Hallmark Holiday".
Today, Valentine's day is celebrated around the world including in the United States. Be it Canada, Britain, Mexico, or France, no country wants to be left behind in celebrating valentines day. Everyone wants to gift their loved ones with unique gifts or flowers.
What does valentine's mean?
For centuries, Valentine's day has been celebrated as a ritual day embarking on a commercial holiday with full devotion to love and affection. Make this valentine's day celebration special not just for your loved ones but also for yourself. Be it your family members, friends, roommates, colleagues or romantic partners try gifting them with surprises building the true meaning of valentines. Express your love and appreciation by buying some chocolates, flowers or gifts, cards not just for your loved ones but also yourself.  
The love language is incredibly overwhelming when it is combined with all your heart poured into the form of gifts. This is where we specialize, if you want to gift your loved ones. This is the right spot for you. Here, we give them a range of products to shower commitment and love. So what are you waiting for? Make them fall for you by gifting them the best gifts!