Send Bhai Dooj Tikka To India & Explore The Benefits Of Gifts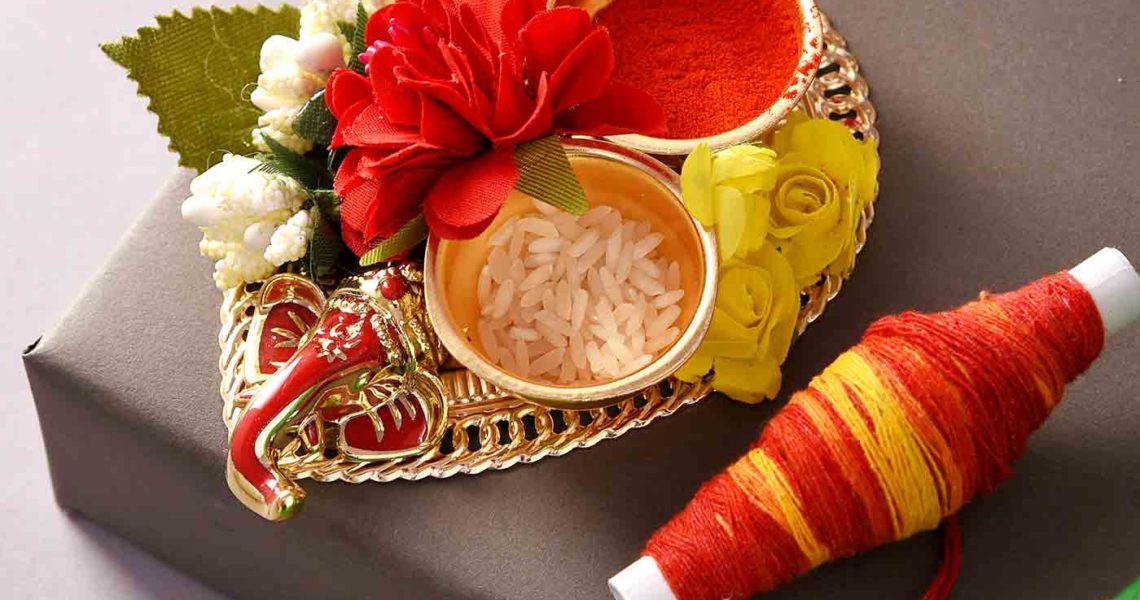 Sibling love is always revered, cherished and celebrated in India. And in order to mark this bond, Bhai Dooj is one of those days apart from Rakshabandhan which is observed just a few days after Diwali. With all the preparations taking place in full swing for the auspicious occasion of send Bhai Dooj tikka, the exchange of gifts that takes place too between a brother and a sister is what adds to the thrill and joy of the festival. How amusing would it be to surprise your siblings with their favourite things?
But at times, what kind of gifts to give your siblings could land you in a bit of a dilemma. But here is a solution to your problem, NRI Gifting. NRI Gifting provides a number of Send gifts for your sibling and guess what? You can even Send Bhai Dooj tikka to India.
Do you wish to explore newer and trendy Bhai Dooj gifts? Are you planning to make this Bhai Dooj occasion an enjoyable and fabulous one?
Here is NRI Gifting with their extensive collection of gifts for Bhai Dooj which ranges from a number of amazing gift products which is sure to add to the festive jubilation and radiance thus making it a gala time.
With NRI Gifting, you can avail of high-quality and an assortment of diverse gifts that will definitely make it convenient to choose from and will make your brother and sister happier. Well, in case you're wondering if the distance is going to obstruct your plans for the Bhai Dooj celebration, then worry not because NRI Gifting offers free shipping services gifts can be delivered to any country in the world.
NRI Gifting also offers the provision wherein you can send Bhai Dooj tikka to India for your brother or sister. You can even Send Bhai Dooj gifts online in case you get delayed in sending them via delivery.
This Bhai Dooj make your festivity a joyful and momentous one with NRI Gifting's special Bhai Dooj gift collection. Some apt and extraordinary Bhai Dooj gifts that you can give your brother or sister are:
Chocolates
Chocolates are a favourite of many and NRI Gifting has just the right picks for you with their delicious range of chocolates like Bhai Dooj hamper with Cadbury Bournville and tikka Platter, Cadbury Temptations and Tikka holder Bhai Dooj hamper, Tikka holders with Bounty bars etc. Treat your siblings with these delightful and substantial chocolate combos.
Dry fruits
If you're exploring for something more wholesome and sophisticated then dry fruits should be your perfect choice which is also in the form of combos along with a pooja thali or roli chawal.
Bhai Dooj Kaju with Pooja thali
Savour the flavour and lavishness of dry fruits from the distinct dry fruit assortments that NRI Gifting offers and make the moment a merrier and momentous one. The Bhai Dooj Kaju with Pooja thali and Bhai Dooj Pista with Pooja thali will definitely be a marvelous and substantial treat for your taste buds. Send Bhai Dooj tikka to India and add to the festive vibes with the premium assortment of dry fruits.
If your brother or sister has a sweet tooth, then this surprise will definitely turn out to be the best as NRI Gifting renders multiple sweet combos such as Delicious Chhappan Bhog Kaju Barfi, Chhappan Bhog Karachi halwa, Festive Batisa with Roli chawal and many more. Explore the marvelous collection of sweets and get the best to enhance your occasion and make it truly an enjoyable one.
NRI Gifting's quick and convenient services can help you to send Bhai Dooj tikka online too. A number of magnificent gifts are accessible via NRI Gifting which helps you to choose the best and unique Bhai Dooj gifts for your sibling.
Some of the gift options which are available online and can be event sent online that you can select from NRI Gifting are:
The Perfect Bhai Dooj Confection
An extraordinary gift that provides Chhappan Bhog assorted delicious Mewa Bites, elegant ornamented Bhai Dooj thali and tikka. Send this Bhai Dooj tikka online and enrich the occasion with this wonderful box of sweets.
Nut Berries treats with Roli Chawal
Buy this delicious and rich NutBerries delight with Roli Chawal which is an amazing way to add to the festive occasion of Bhai Dooj. It is the perfect sweet to savour on Bhai Dooj.
Online gift hampers too have several fantastic gift choices which include chocolate hampers, gourmet hampers, jewellery hampers, cookies and cakes hampers etc. These unique gifts are sure to elate your loved ones on another level thus making their Bhai Dooj celebration a fun-filled one. The Kirkland Signature European Hazelnut Chocolates 4-pack, Potli bag and earrings hamper, Zari Jewellery Box Dry fruits cans Hamper and many more.
Make your Bhai Dooj a momentous one with these dynamic and special gifts that will indeed bring a smile to your sibling's face and make them feel happier.