GIFTING SEASON IS HERE-BEST GIFTS IDEAS FOR BHAI DOOJ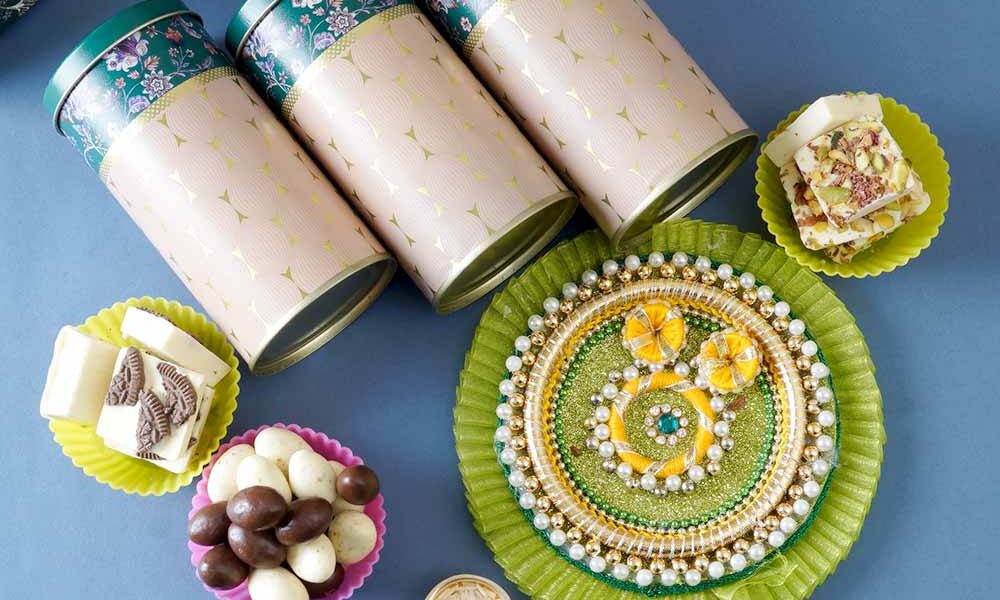 ''What strange creatures brothers are!''
Best Gifts ideas for Bhai Dooj is the time to remind your brother how much he means to you.
BEST GIFT IDEAS FOR BHAI DOOJ
A sibling bond is considered to be one of the purest forms of a bond. The love and respect between a brother and a sister are just unreal. Even though brothers fight a lot with their sisters, they truly care about them a lot. A Brother is who is there for you, whenever you need his help.
A brother is sometimes your biggest partner in crime and sometimes the greatest mentor. Truly, that's how incredible and unique this relationship is. So, this Bhai Dooj, celebrate the festival of happiness and love with the most meaningful gift. Send him the most thoughtful gift this Bhai Dooj.
Gifting season is finally here and there's a lot to talk about. We know that selecting just the right gift is a daunting task. It requires patience, creativity, time, and, of course, research. Marketplaces are flooded with multiple gift items, but the scorching heat and long queues are no help at all. Why worry when the online store is here. Online gifting companies are your savior here. Choose the most reliable online gifting store and send Bhai Dooj tikka USA with NRI GIFTING. Worried about the distance between you and your brother?
Gifting is the best way to reduce that distance between you two and feel much closer to your sibling. Do not let the distance hamper your happiness this time. Illuminate every festival with our special customized packages, just for you. We understand the importance of family and have just the perfect
BEST GIFT IDEAS
When it comes to chocolates, why should girls have all the fun? Right? Chocolate is just like a versatile actor. Can be fitted into any role. It has the magical powers to lift the mood instantly. Belgian chocolate hampers are our specialty. If you have a fight with your brother, this Bhai Dooj, gift him a customized hamper of chocolates and it will surely melt his heart.
If your brother is more into healthy stuff and fitness, then a customized hamper of fruits and dry fruits will be the best for him. Get the best quality dry fruits and fruits especially for him, to make him feel like you actually care about his health.
Sweet lover? For all his sweet cravings, send him a decorative pooja thali and a sweet combo from NRI GIFTING. This will make him feel closer to home. For that special brother who stood by you through thick or thin, this combo is an excellent choice. Send Bhai Dooj tikka UK with NRI GIFTING and enjoy free shipping.
Having any difficulty choosing the best store for you? Worry absolutely no more. You have just found the best online store for gifting. We have tons and tons of different gifting options for you. Some of our most loved products are fruit hampers, exotic wine combos and hampers, one-of-a-kind assorted Belgian chocolate boxes and this list goes on. Some products like detailed handmade thalis for storing your tikka and rice, halwa boxes, mithai boxes, chocolates like Ferrero Rocher, etc are in demand too. Wait no more and order the best gift for Bhai Dooj. We also have much healthier options such as dry fruits, fruit baskets, and much more.
Placing orders from our website is extremely easy. Steps to place an order-
First, visit our website and choose the best and perfect gift for your beloved brother.
Add that precious hamper to the cart with a simple click of a button.
After this, just give all the basic personal details and the address details where you want the rakhi to be shipped.
Hit the confirm button and Voila. Your order is done.
Your bag filled with happiness is on the way to make everything better.
All courier orders are packed with extreme care. So don't worry about it at all. Your gift is safe with us.
Send Bhai Dooj tikka USA From the comfort of your home and that too without any extra hassle.
Happy Bhai Dooj!