This Festive Season Sugar-coat Your Loved Ones With Diwali Gifts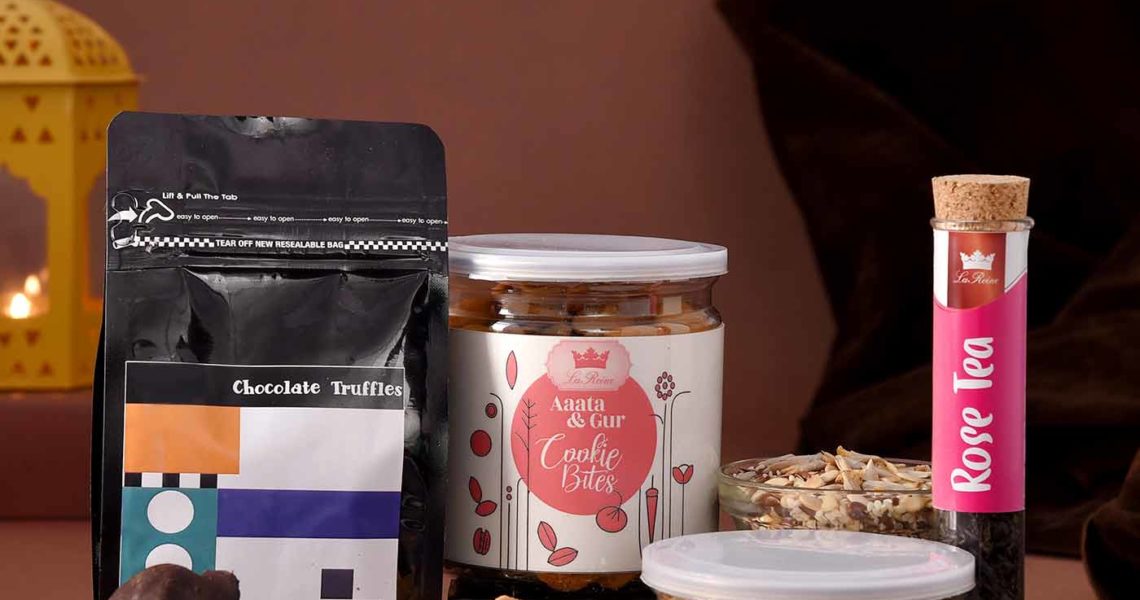 Love, light, and laughter. These three words perfectly encapsulate the essence of Diwali. Distant family and friends exchange greetings and the streets are illuminated by the glimmering colourful lights. People Send sweets to USA and other foreign countries. Verandas are decorated with huge rangolis. Households are bustling with the noise of relatives and the air is heavy with the smell of sweets and confectionaries. It is indeed the most joyous time to be!
This year Diwali falls at the end of October month and the spirit is as high as ever. Traditionally celebrated by the Hindus, Jains, Sikhs, and Buddhists, the festival lasts for five days and is carried out with pompous celebrations. Different communities have distinct ways of observing their rituals but the exchange of Diwali sweets and Diwali gifts is a standard tradition.
Sweetening bonds of love
The traditional Indian 'mithai' is a sweet concoction of sugar, milk, ghee, dry fruits, and other typical Indian flours like gram, rice, wheat, etc. These savory sweets come in a variety of flavors and colors. It stands as a symbol of happiness and is believed to induce sweetness in the lives of family and friends. Although conventionally prepared at home by elders, the subsequent generations have taken to purchasing them from neighborhood confectionery shops.
As the festival drives near, you reminisce about the good old days when you rejoiced with your friends now distant. Every year you wish to celebrate Diwali with your loved ones situated in a faraway land. Don't worry! We are here to bridge that gap and help you send sweets to USA, India, Canada, UAE, and UK. With our festive range of sweets and gifts, we can help you up your Diwali game!
What a sweet collection!
At NRIGifting, you can get myriad sweet, chocolate and dry fruit hampers to send Diwali gifts online. Our collection of savory sweets includes Pista roll, Ladoo barfi, Besan laddu, Badam pini, and Mewa bites combo. The sweets are prepared in the most authentic way to bring home the memories of one's motherland.
Grandiose Gourmet Hampers
Premium chocolates, cookies, and lip-smacking munchies are the easiest ways to make it to someone's heart. Diwali is all about fulfilling those sugar cravings! So go ahead and order our luxurious hampers for your loved ones.
Diwali Diyas
The festival is all about spreading love and light. Ignite the diya of peace and prosperity in the life of your family by gifting them the colorful diya sets from NRIGifting. The handpainted diyas are available in aesthetically designed hampers with chocolates.
Lakshmi Idols
Worshipping goddess Lakshmi is an important ritual of Diwali. Be it your home or the Pooja Ghar, you would want to adorn it in the most beautiful way. Send Lakshmi idols to your dear ones to add an extra spark to this auspicious aura of Diwali.
Send gifts online with NRIGifting
An online store makes it convenient and easy for shoppers to select and order gifts. Instead of gushing through the crowds, one can simply browse through our category of Online Diwali gifts in the comfort of their homes. Our easy-to-use interface makes it convenient for users to surf through gift hampers. The hampers are assorted to match multiple preferences and budgets to offer unlimited flexibility.
Diwali is a festival requiring grand preparations and with soo many plans to tick off your checklist, we are here to look after the gifting needs. Become a part of our global base of customers and send Diwali gifts to Canada, the UK, the US, UAE, and India. We also offer express delivery facilities at certain locations.
Check out our varied range of Diwali hampers and place your order for delivery today!