Ring in Diwali with these unique Diwali gift hampers.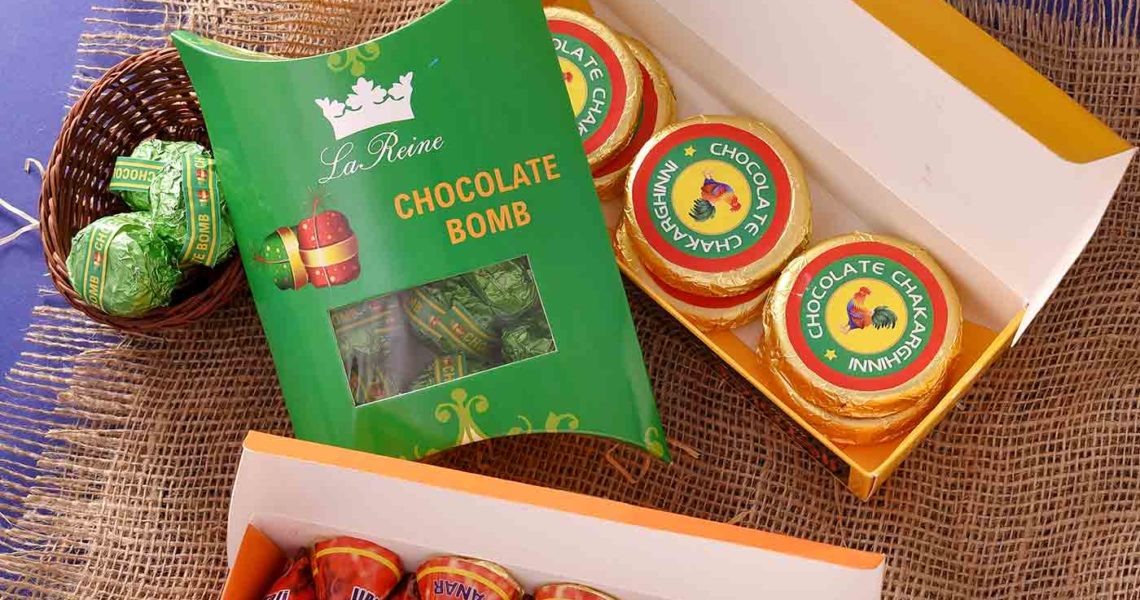 Send Diwali gifts online from NRI Gifting to your family or friends. NRI Gifting also offers the provision of delivering gifts to any part of the world making it convenient.  Send these Diwali gift to your loved ones and make their Diwali joyous and memorable. 
Diwali is an auspicious festival and it's difficult to imagine or think of celebrating the festival without exchanging gifts with your family and friends. It's one of those exciting aspects of the festival that installs in one the spirit of joy, enthusiasm, and thrill which encourages them to prepare for Diwali with utmost devotion and wholeheartedness. The very mention of gifts prompts one to think of a number of things that are possible to give. However, Diwali calls for special, extravagant, and unique gifts. 
Are you confused as to what gift to give your family members this Diwali? Are you looking for something unusual and fancy?
NRI Gifting is just the right choice then as they offer an extensive range of gifts and gift hampers to choose from. It caters to everybody's choices which are unique and makes it the most preferred online portal to shop from.
The colorful lights, attractive and elegant rangolis, and delectable sweets are definitely a sight to behold during Diwali. Greeting everyone and exchanging gifts among your loved ones indeed adds to the glitz and joy of the festival aura.
Some Diwali gift suggestions that one can consider gifting their family or friend:
Sweet combos
NRI Gifting offers various sweet combos such as the Kerala Laddoo Barfi hamper, A Complete Delicacy hampers, Exclusive Udipi deep and sweets combo, etc including even handmade chocolates. Sweets such as Besan laddoos, Karachi halwa, and Bhog Batisha are some of the sweet combos that will indeed make your Diwali a momentous and joyous one.
Religious idols
If you're looking for something simple yet decorative, then these beautiful and dainty religious idols are just the perfect choice to gift your close ones for Diwali. Since the idols are small and appealing, they can be placed anywhere in your house, making them stand out and appear as one of the best Diwali gifts for your home. NRI gifting also offers these religious idols in the form of a hamper wherein one can even get a box of sweets and dry fruits along with the idols. This Diwali spread positivity with these graceful sets of religious idols Terracotta Lakshmi set 3, Terracotta Lakshmi set 4, Lakshmi Ganesha Kalti Dry fruit hamper, etc.
A combination of sweet and savory
If you think that giving sweets would look too simple and little as a gift, then worry not because NRI Gifting has got you covered with their Thinking of You hamper wherein the hamper provides some handmade chocolates, multi-grain cookies, and roasted Multi-seed jar. This hamper is an all-in-one sort of gift as it provides a mix of both sweet and savory. Send these fancy Diwali gifts to your near and dear ones.
Diyas with chocolates
Diyas are an integral part of Diwali and what better gift to give someone other than diyas? Brighten your house with this beautifully ornamented diyas and add a sparkle to your Diwali. The Exotic Handcrafted chocolates with a set of Hand Painted diyas or the Twisty Chocolate Tower from NRI Gifting are sure to enhance the festive occasion of Diwali.
Traditional gift hampers
If you're looking for something conventional and auspicious then here are some traditional gift hampers that can add to the sacredness of the festivity. The Kapoor Arti & Mewa bites hamper is a wonderful hamper for the occasion of Diwali. The Kerala Deep Sweet and Salty hamper is another extraordinary yet delightful gift for the festivity.
Rich and lavish hampers
Elaborate and exquisite gifts definitely add to the excitement, joy, and thrill of the festival making it an even more cheerful, lively, and optimistic occasion to celebrate with splendor. Lakshmi Ganesha Premium Hamper, Premium Kamaskshi Deep hamper, or Lakshmi Ganesha Sweet and Salty hamper are some of the best gifts. Surprise your family and friends with these rich and luxurious gifts.
Gourmet delicacies
Sophisticated and sumptuous gourmet baskets are an ideal choice for those who are health conscious and cannot binge on many sweets. There are special Diwali gift hampers that comprise different kinds of gourmet treats that will be a delight for your taste buds. Well, who wouldn't want to enjoy substantial and delicious food on a festive occasion? And these gourmet gift hampers from NRI Gifting like the Best of Gourmet hamper, Thinking of You hamper, etc are just the right picks.
Make this Diwali celebration for your loved ones an enjoyable and memorable one with NRI Gifting's unique range of gifts. Hopefully, these unique gift ideas will help you to make the right choice and give your family and friends a gift that they will cherish forever.